Check out what's going on at the Upstairs!
Just bookmark this page and check back often for the latest programs and events.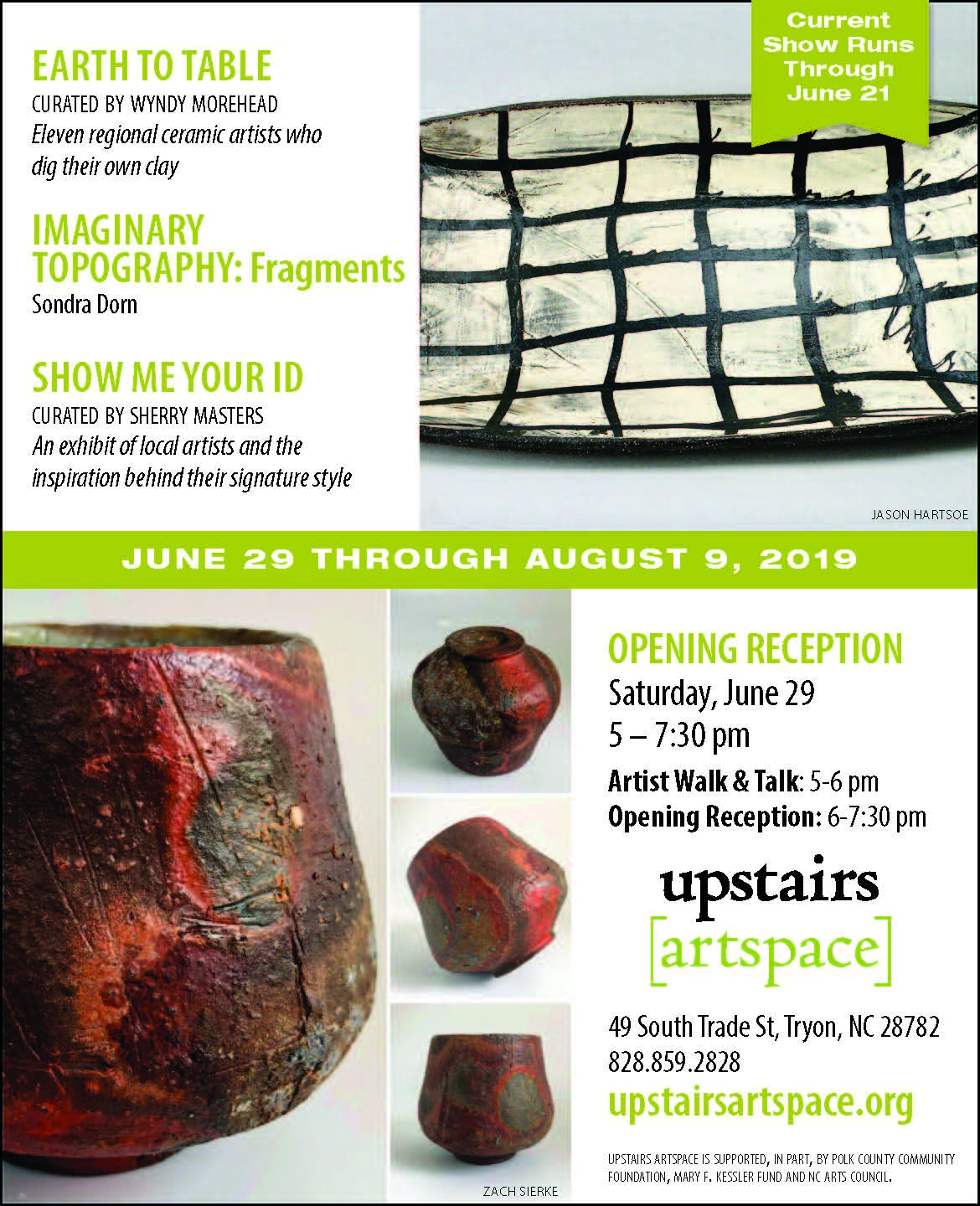 Three new exhibits: "Earth To Table," a collection of clay artists curated by Wyndy Morehead in our street-level gallery, "Imaginary Topography: Fragments," by artist Sondra Dorn in the small works gallery, and "Show Me Your ID," an exploration of identity curated by Sherry Masters.